A video below: Vint Cerf - yes the recognized father of the Internet - obviously someone respectable.


                                       


  

                                 


This is a test of a development web page, using Blue Griffon 1.7.2 as the WYSIWYG web editor.
    I tried the newer version - Vers 3.0.1

For my needs and our company... vers 1.7.2 works well... the other need more work.

below is a screen shot of it on a different page.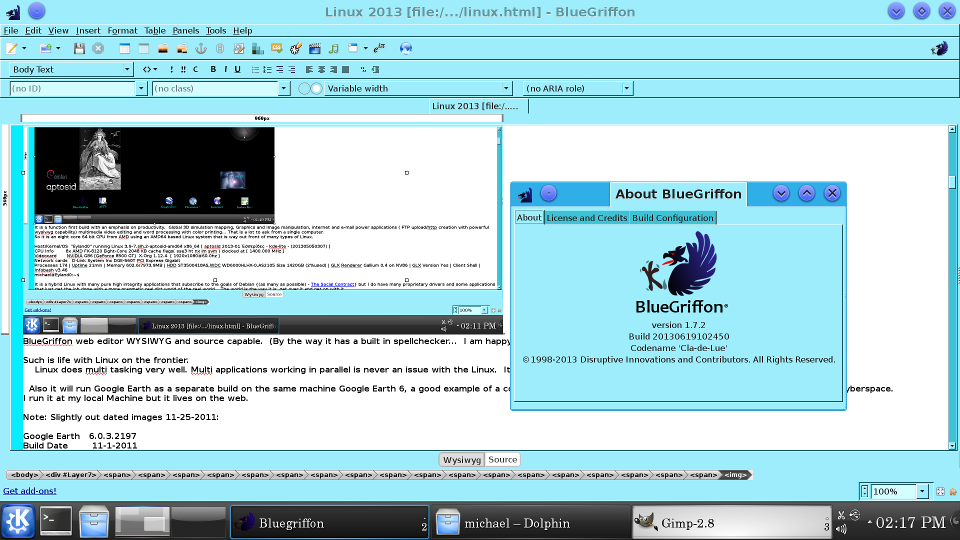 .
centered test

.... left bias - not political for sure :)
Website initialized on Hevanet   V - XXVIII - MCMXCVIII
© 2013 Jennifer Crock and Michael Crock, JENA Technologies LLC ©
Hvernig segir mašur ... Page by Michael... į ķslensku?
How do you say (page by Michael) in Icelandic?