A video below:


                                       


  

                                 


This is a test of a development web page, using Blue Griffon 1.7.2 as the wysiwyg web editor.
    It is just a minimal version with out any purchased element building software add-on extensions.
below is a screen shot of it on a different page.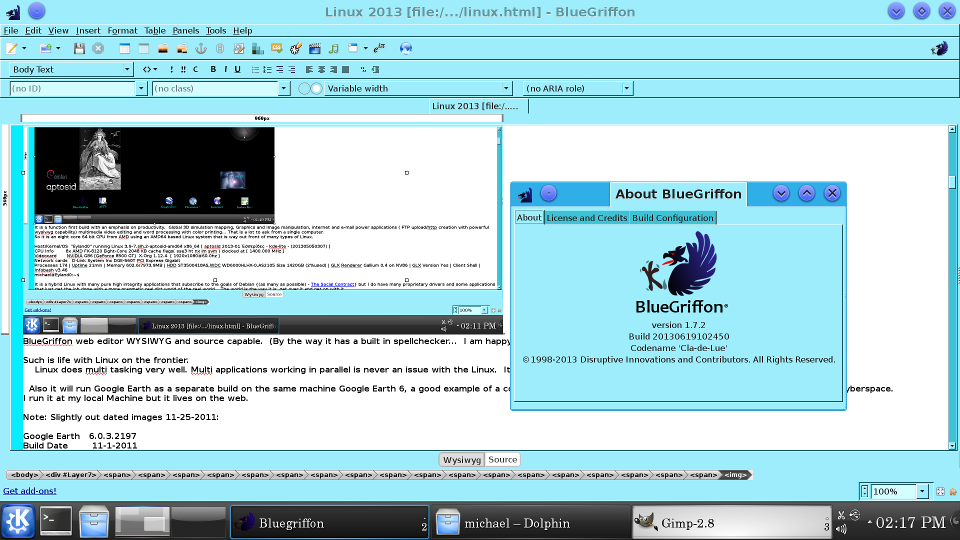 .
centered test

.
Left section between two centered
Website initialized on Hevanet   V - XXVIII - MCMXCVIII
© 2013 Jennifer Crock and Michael Crock, JENA Technologies LLC ©
Hvernig segir mašur ... Page by Michael... į ķslensku?
How do you say (page by Michael) in Icelandic?