Some of the information about this projects history is on this page: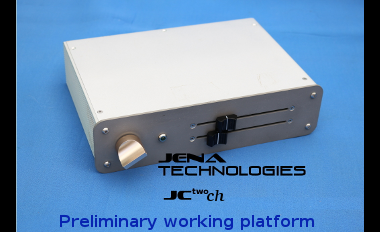 .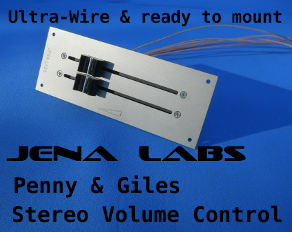 Above:  This is a working prototype of the JC2
                        It includes the Penny & Giles Volume Control just like above except to a face plate for the rough prototype platform to develop electronics with.
The real version will not look anything like this version...

Specification and a better description to follow soon; but this page is something of a teaser only.

     John Curl is a good friend of ours, going back many years.
 Jennifer is one of the best Analog Vacuum tube differential circuit designers on the Planet.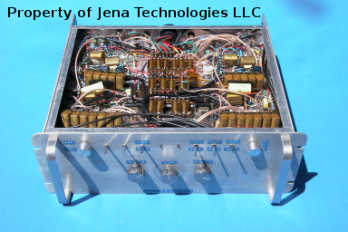 .underside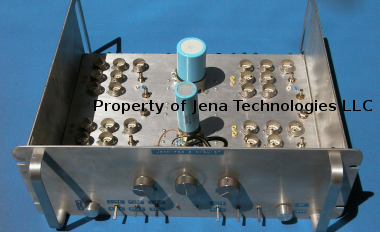 .This was a prototype many years ago.
Jennifer designed and made this - It supplied signal to its matching 1 kilowatt tube amp, a differential design made with transmitting tubes.


 John curl is legendary for his solid state differential designs. http://avmax.tech2.in.com/features/science-and-technology/designer-profile-john-curl-parasound/928464
 
    He once long ago said that it was a good thing for him that she was not building in Solid State, as he would be in trouble.
As it turns out they have become best of friends over the decades, and have actually been collaborating on a next generation JCtwo family of products for a few years now.

    John Curl and Jennifer Crock share the same initials..."JC"....the new product line will feature a play on this. This basic circuit John invented, and the products that employ it have often been referred to as the JC-2...In this case, with 2 JCs, the new identification tag is going to be "JC + 2, a higher power"  This affordable rebuild shown is being named preliminarily the JC-2 ch, ....the CH being a nod to portions of the preamplifier having been carefully sourced from selected Chinese manufacturers. However, really, in the end, the Chinese copied something they did not understand... figures. Jennifer redesigned it so it would work. Those will have noting to do with what we will be offering soon.

    We have plans to offer very high end JC-2 variants very soon, made with all the very best components and engineering.

    More information to follow, very soon.


Website initialized on Hevanet   V - XXVIII - MCMXCVIII
Copyright 2017 Jennifer Crock and Michael Crock, JENA Technologies LLC ©