The

New Elite Series

Model 3 AC Power Conditioner: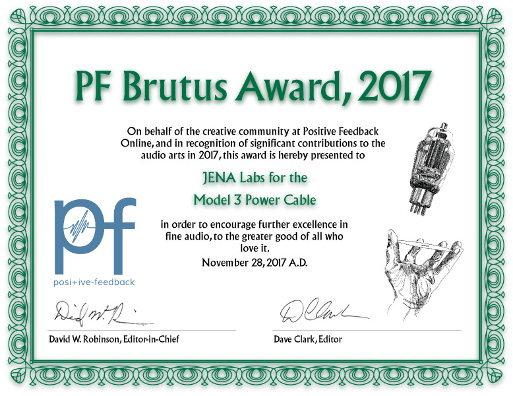 .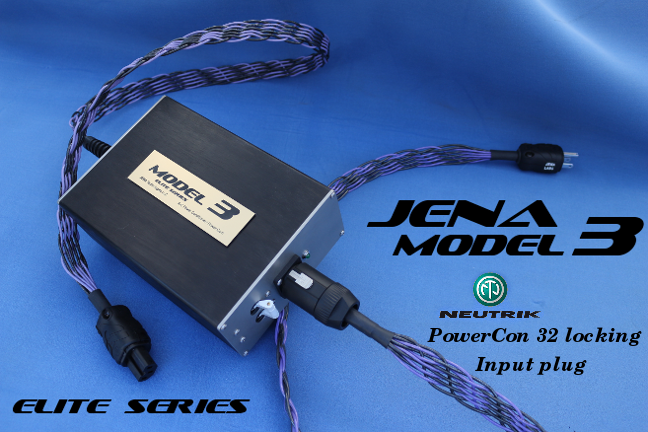 .


Please note: The Model 3 is world compatible with both single sided AC power, Hot-Neutral-Ground, and balanced power, Hot-Ground Hot.


The Model 3 is for AC power of 100 to 130 volts and is convertible to 240 VAC just by switching out the BIFROST module.
This AC supplied power can be single sided such as the USA standard of Hot-Neutral-Ground, or balanced such as Hot-Ground-Hot.
All world standard systems are accounted for in this design.
Or in some unusual locations in other countries reversed.

The stock input connection is the Neutrik PowerCon 32 amp rated locking plug & the stock JENA 1116 Royal power cordage input and output wires are an equivalent 9 Gauge, yet remains very flexible.
The Model 3 will handle the power needs of any Stereo or Mono Amplifier and note... the
Magnetic Hydraulic

Dual Circuit Breaker is designed to handle the inrush current needs of high power amplifiers.


The conversion of any Model 3 from one voltage range to the other can be accomplished in the field by simply exchanging the BIFROST module.
With the exchange of this one simple module, the Model 3 becomes compliant with any grounded household AC power system in the world.

.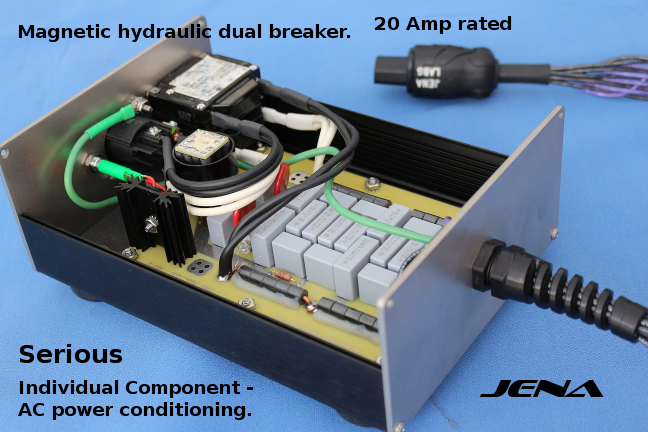 . Production Model
The Model 3 based on the evolution of our sequoia sapling board and its variations, continues to evolve with many new features.
The Brutus Award seen above is due to the sonic functions in part and to the overall design as well.



These are The Model 3's features:

No more fuses they were slightly noisy and required replacement when blown.
The use of a dual Breaker and BIFROST is superior and will give superior performance to the sound of this fabulous solution.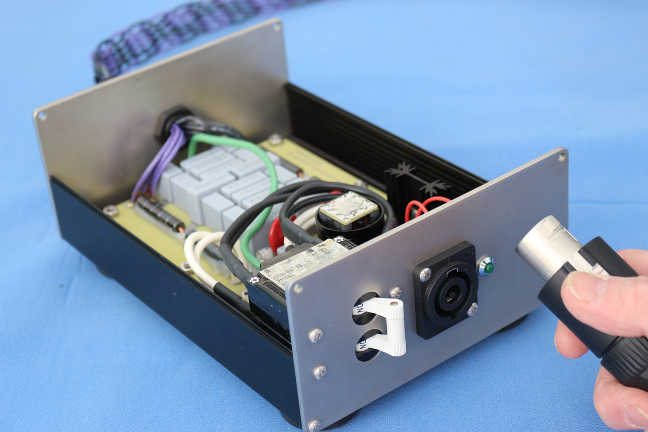 .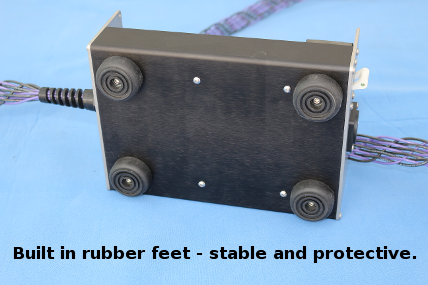 .



.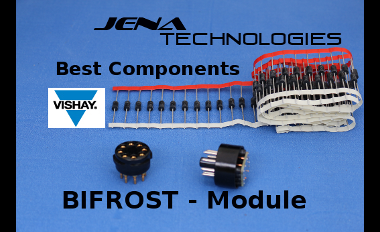 .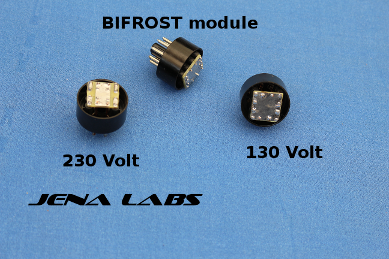 (BIFROST means: Bi-directional Integrated Field Replaceable Over-voltage System Technology )

The BIFROST device itself is hand made by JENA Labs directly in the United States.
The Sockets are a high grade Bakelite base with high grade machined copper and gold plated receptacles.

With the need for high-performance AC power conditioning, and with an eye toward reasonable costs, we set out to create AC power-conditioning products that are affordable yet give a range of AC power conditioning that will satisfy almost any set of needs. All of these products are award winning designs, built to last, with dependable and predictable results that have made them famous.


The Model 3 will be incorporated in some new Amplifiers Products Not made by JENA as the standard power cord options that are available as standard equipment...

And we now offer the 32 amp IEC high current plug at the output for Boulder Amps if desired by special order.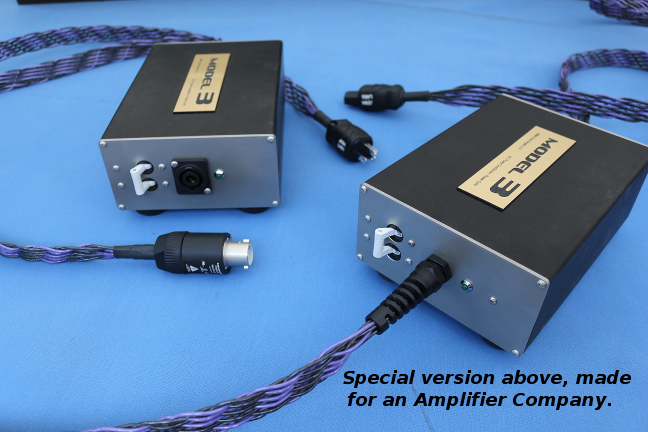 .
We set the bar very high and with this series of AC power Conditioners just set it higher with the new Model 3.

Comes with an new version of our Power Cord as well: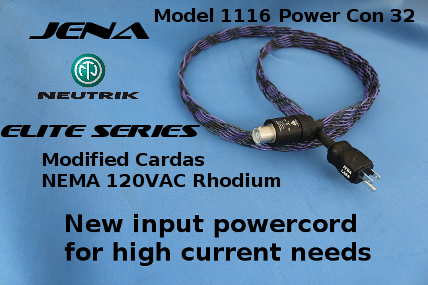 .


The PC Card has a built in buss bars that will handle over 20 amp loads with ease.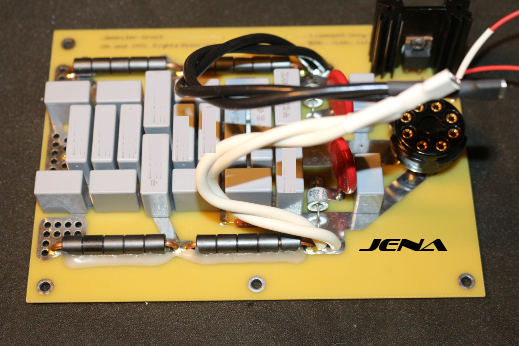 .
This is a Sequoia Board - used in the Model 3 from JENA


Various inductors are selected for frequency filtering over a broad bandwidth of noise.
Cardas® quad eutectic solder is used always with all of our power conditioners. Never any shortcuts to using the best of all components and materials.

We hand select all of our parts and carefully choosing only the finest and toughest for the purpose intended.

None of our conditioners are made by a machine, all are built by hand by a NASA certified hand solder expert.
After we produced several hundred Model Ones... all are still out in the field doing their work, none ever failed to do what it does... we just decided to better our own product.
Why not, we learn, we grow. we design the best of the best. The Model 3 is the standard by which others must compete with.

the old Price was $5000.00

New The Model 3 price is $3,000.00 for the stock unit.
New Pricing due to the elimination of Dealer network...


Updated Feb. 16 th, 2020

The Revolution in our power conditioners is being advanced by the technical evolution of all of our models.
The second of our new generation of AC power conditioning products is the Model 3. A potent AC conditioner.
This is an Elite Series conditioner.
And just in, as news...
... this Product was just awarded the prestigious Brutus award.