...

 ...
        Updated: Feb.
9
th
2019

New page
for microphone cables.
         A new feature of some of the pages we are designing contain embedded video content.
         Video is beginning to reflect our products and interests such as microphone & guitar cables we make.         
  ... ..
Video created by:
Carlos Rodriguez-Quiros - Guitar
Gladys Rodriguez-Olleros - Soprano.
... they are using our microphone and guitar cables in this video.
   .
.
  .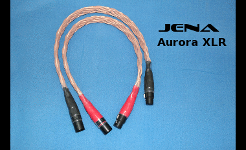 .                                       

Website initialized on Hevanet   V - XXVIII - MCMXCVIII
Copyright 2019 Jennifer Crock and Michael Crock, JENA Technologies LLC ©
 


In Portland Oregon.