..

    Updated:
Jan

27

th - 2018

2nd index
       

   
New main board full Model One .4
-
Re-Manufactured from
trade in's of any Model One!
>> People trade in older but perfectly good Model One's for newer models of our power conditioners !!
            
          We have retired all of the previous versions of this older design now... in favor of the last version to be produced.
             
          The New Model One .4 with a totally new main board...
            ...which incorporates all of the features of all of the previous versions in the best architecture yet.
          An all new design, new and better capacitors, just like all of the rest of our conditioner series have currently.

        
                On this page is the information you will need to purchase a Remanufactured Model One .4

          Coming soon...
       

      .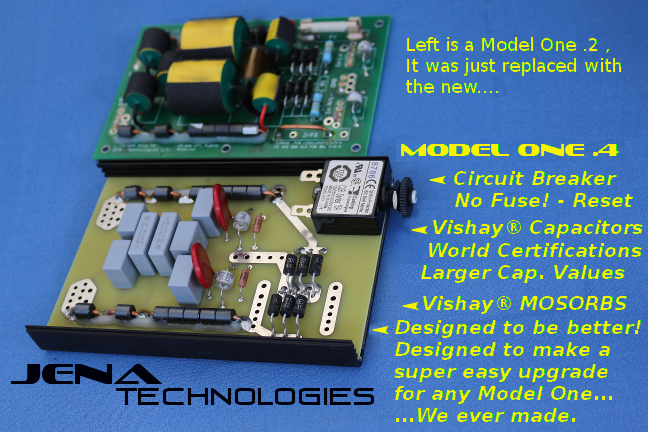 .-.-.-             

Website initialized on Hevanet   V - XXVIII - MCMXCVIII
Copyright 2018 Jennifer Crock and Michael Crock, JENA Technologies LLC ©