aptosid user/member # is 97 ( Not a power number or anything other than I was there when sidux changed to aptosid and logged in early and re-registered as one of the members of the forum, I don't post much. )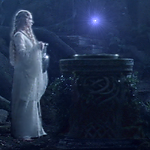 .

This is my avatar

,  was made from a frame of film
" Lord of the Rings" using the
GIMP as it appears at left, it was never in any film  it just looks like it might have.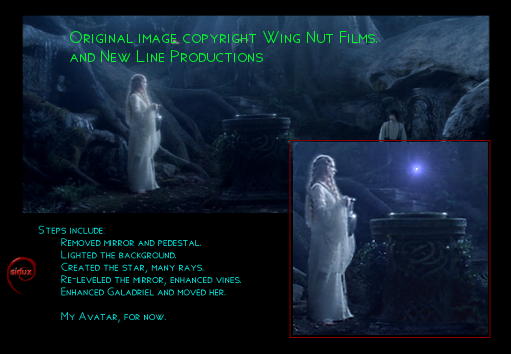 I have been a serious Linux user ever since working at Intel in the mid-late 1997 were I was a configuration guru at MD6 Jones farm, Hillsboro, OR.
    Strangely enough I was hired as something of an expert at Windows® configurations, having worked for a local custom microcomputer configuration company for several years Win95 then Win98 at Intel it was NT3.51 and NT4. and after 18 months plus a few weeks, I left believing that Microsoft was history and Linux was going to master the world.  I still think that is inevitable. We made crash test dummy's of windows computers and recorded the last moments of life as they were stressed to death.
(not that hard to do) Intel made special instructions to the core of their processors that made Windows run better than it otherwise could.  Errata corrections in firmware.
I also was someone who installed many different operating systems for testing... all of them that were usable at that time in an X86 environment.
The Engineers at Intel pointed me in the direction of Linux as something of interest with a real potential future (Red hat Linux 4.x and 5.x) I was hooked good, even though it was not that easy to use *then* but it was reliable.
I taught computer configuration at a local College for a short time afterward.  By then though our electronics company was standing on its own.
And from before, long ago, I share a patent in computing/video technologies from the early 1990'
s http://patentscope.wipo.int/search/en/WO1996008108  When I was with Unilearn and the related company Foresight before that.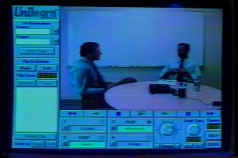 .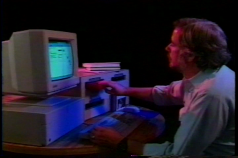 .(More details:  http://www.patents.com/us-5576844.html 
Actually I go back to the days of ECM3 and Watkins Johnson Co from 1971,  a world of physics and microwave antennas.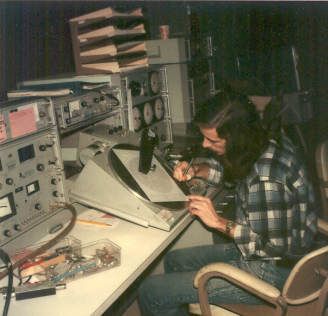 above:  I am working the Anechoic chamber test station at WJ 1976ish.  Watkins-Jonson Co.
( Palo Alto and San Jose, CA) and Gaithersburg, Maryland.

    I have built thousands of computers and this is were I am, mostly now as a hobby and for our company and friends... I have no commercial interest in computers... we manufacture AC power products, audio and video related electronics and stereo interconnects and speakers.
    Film background, still I love the craft.
Also spent much time as a film fanatic playing, teaching and doing old school motion picture optical FX while attempting to be an associate producer.
     In a way I think film is a great way to teach because it reaches out to the imaginations of millions.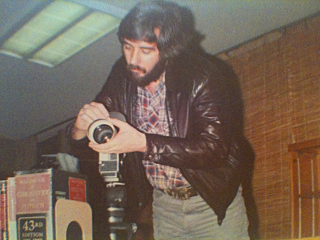 Picture credit:
Todd A Marks - He