A premiere power conditioner of superlative performance, The Sequoia...
The top of the line AC power Conditioners.
    This was developed over a long period of time, evolved to fit the environment it thrives in, producing the most environmentally tranquil AC Power from a very harsh world of AC power noise. Sublime yet absolute control and protection beyond expectations.  The award winning heart of the design is found in several of our products because it just works so well... Exclusively designed and made by 

. this is defining an Elite product because there is nothing better.
 
  All Sequoia main-board* based designs include the BIFROST© voltage... and current circuit protection electronics.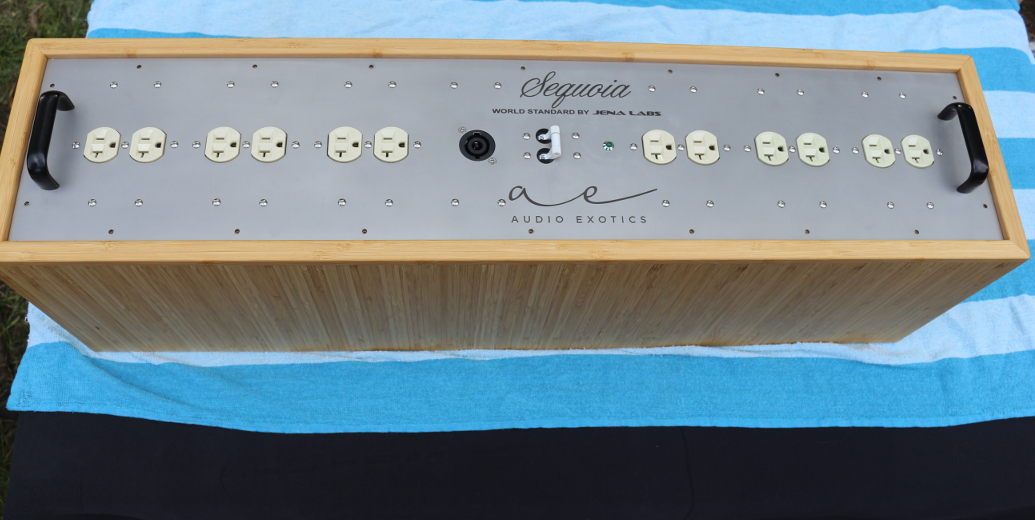 The Sequoia is unlike any product made.
this one is for a dealer we have.
inside of it: New type of wire with increase of gauge per connection - basically increasing of the gauge for every powered connection.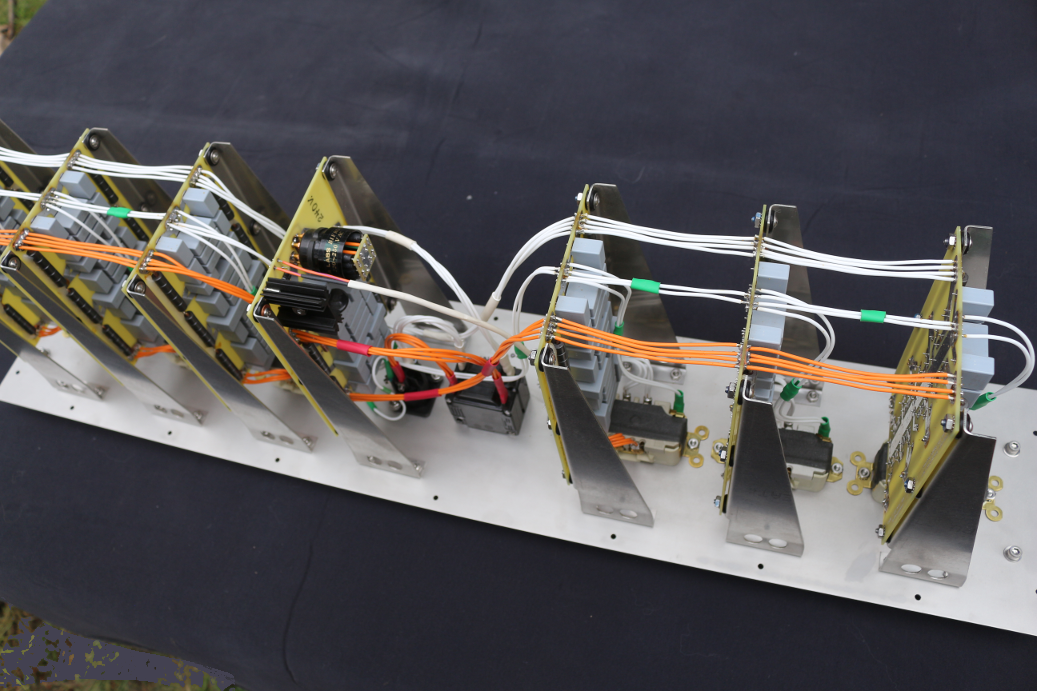 inside of it. All will be made this way silver plated copper wire PTFE insulator cover. >> Double the Wires Used

Authentic in every way... First and foremost it Performs phenomenally great.

Built for the new professional Neutrik©® Power-Con locking system, much preferred in modern studio systems...
...which means the in and outs are of a locking type to prevent accidental AC pull outs.
(as shown below)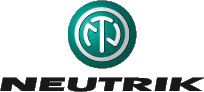 Our Standard is to use the
Neutrik Locking 32 Amp input system components.
(As above) input Standard for the Sequoia, or...


In the Standard NEMA... system with heavy duty 20 Amp Rated Duplexes.
NEMA JENA/Hubble Duplexes.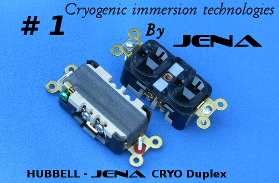 The System is made with the same care in every respect...

.
The outer case is real Bamboo and the Stainless Steel Top plate is 304 SS of heavy gauge (.105 in) 2.65 mm approx. 

Comes with super secure plated brass handle's and protectors cover the 20 Amp Dual Eaton/Heinemann type JA2 Magnetic-Hydraulic Circuit Breaker / Power Switch. (Mil Spec. certified - Marine Grade suppressed spark)

The end handles for lifting the entire unit are plated brass of substantial mounting. hardened steel 8x32 1/2 Allen

The Sequoia Features these advantages and general Features in the design of the system:


6 Hubbell/JENA NEMA (USA) Cryo Duplexes Or 12 Neutrik 20 Amp outputs.

Standard Neutrik 32 Amp - Power-con input.



Bamboo wood Case - grain direction is a choice the customer has when ordered. 

Dual magnetic world standard circuit breaker. JA2 Series is replaceable, if ever needed to be.


Regulated pilot light for different countries ac power. 120 - 220V AC. Green Led was enhanced with soldered construction not a mere push in connections for a long life.

Each duplex or Neutrik 20 amp pair has it own fantastic filter assembly

Rails rated to 20 amp.

High current capable ground rails for each filter.

BIFROST* over volt protection system.

Lugged attachments to the Duplexes or Neutrik power-cons - they are replaceable.

Soldered with Cardas Quad Eutectic at all junctions to the beefy Printed Circuit Cards.

Normally without feet as the orientation in use can be vertical, horizontal or on the sides - Options for other feet custom as desired.


The latest version of the Sequoia AC power conditioner has a new top plate with laser etched name "engraving"



A sequoia in use: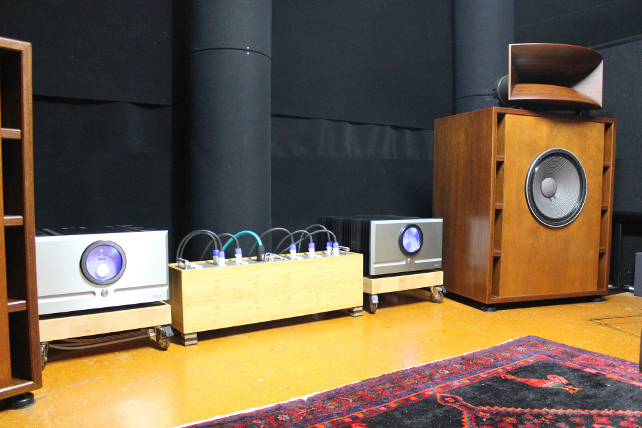 .
This system is in New Zealand.
Set up for 230VAC and Power-Con inputs and Outputs
Jason's Parmenter system.
Amplifiers - Pass Labs XA160.8 mono blocks.
Speakers - Parmenter Fat Boys.
Cables - Jena Labs Aurora Interconnects and Twin 11 speaker cables.
Power Conditioner - Jena Labs Sequoia.

not shown but in use:
Turntable - SME 30.12a with SME V12 tonearm.
Cartridge - AirTight PC-7.
Phono Stage - Pass Labs XP27.
Preamplifier - Parmenter Anniversary.
CD Transport - CEC CD5
DAC - Lampizator Golden Atlantic balanced.
Jena Labs Sequoia, Technical aspects:
First, lots of parts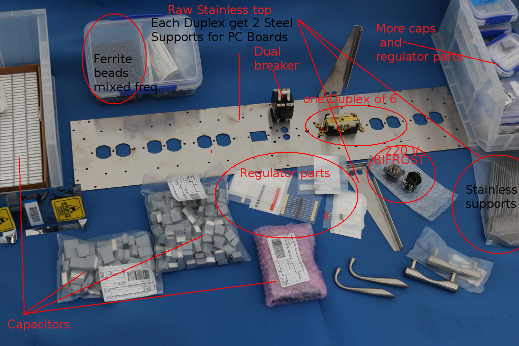 This is what is internal to it:
older pictures used here. Conversions to the new wiring is being offered.
principle advantage increse of aveage gauge of wire per connection group. And of mil spec ratings.
use of silver coating of wire and of Teflon insulation. Heat Resistance is very high above normal solder temperatures.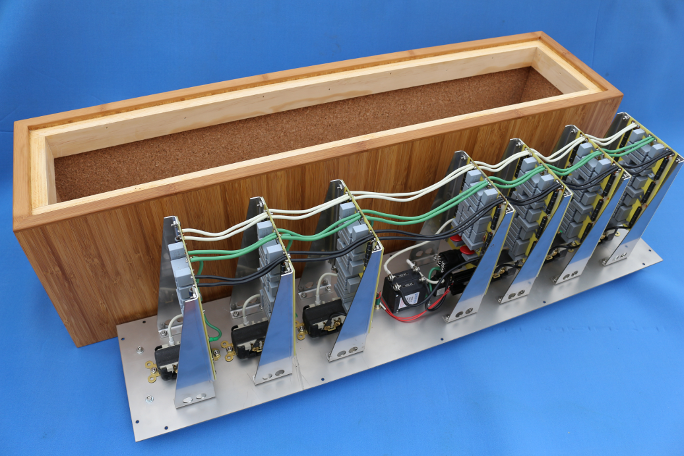 . Old Picture

Above: Fully Wired, The Bamboo case is lined with cork for anti-vibration.

Why are we showing the inside of it, when other company's are fearful of showing what they made.
We have no shame in anything we design and we have no fear showing it...
...It is not an embarrassment, It is pure achievement, nothing competes with this AC Power Conditioner.
We are proud of what we have done.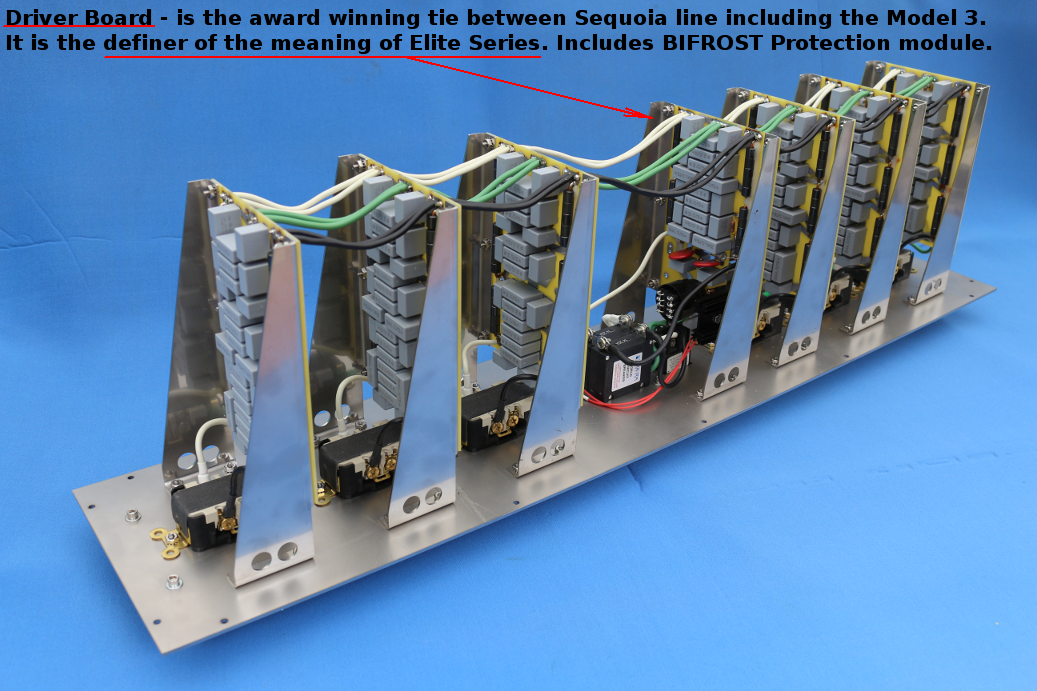 .

(Above) Old Picture
There are 6 individual Boards identical to each other over the six Duplexes or over 12 Power-con 20 amp output in pairs.
Above: Early version, Fully Wired
NEMA Version.

The input driver board of the Sequoia design, is used in several of our AC power conditioners...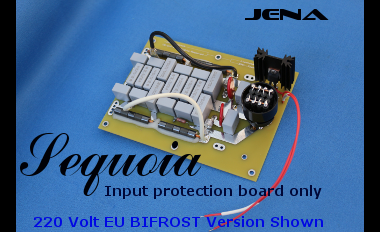 an Early Version of the driver board

    these Products have been reviewed.. and won awards on performance.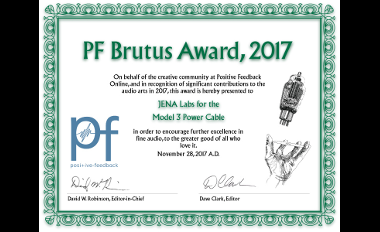 .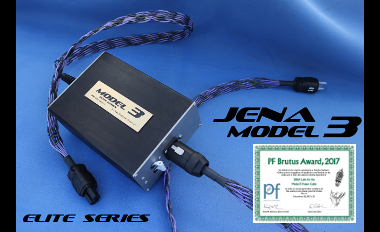 .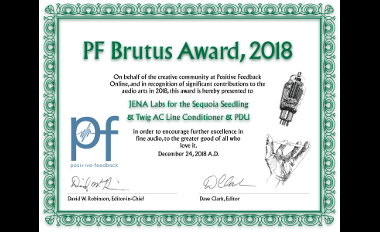 .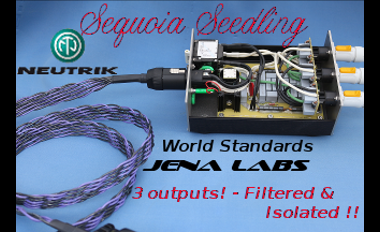 Above: Fully Wired, The Bamboo case is lined with cork for anti-vibration.
Jena Labs Sequoia.
The Sequoia driver stage as a main-board alone can provide enough AC conditioning to support entire products and do so.
Having said that....and we are very pleased to do this,
` we want a superlative product.


New pricing is to be posted very soon.


  Updated: Oct. 18 th - 2022


        New Pricing note; we now have a new dealer in the Asia area, Hong kong - Audio Exotics
         PayPal Financing is Available.

                New pictures are beginning to be shown -

some still present are of the older models... noted as such