...

...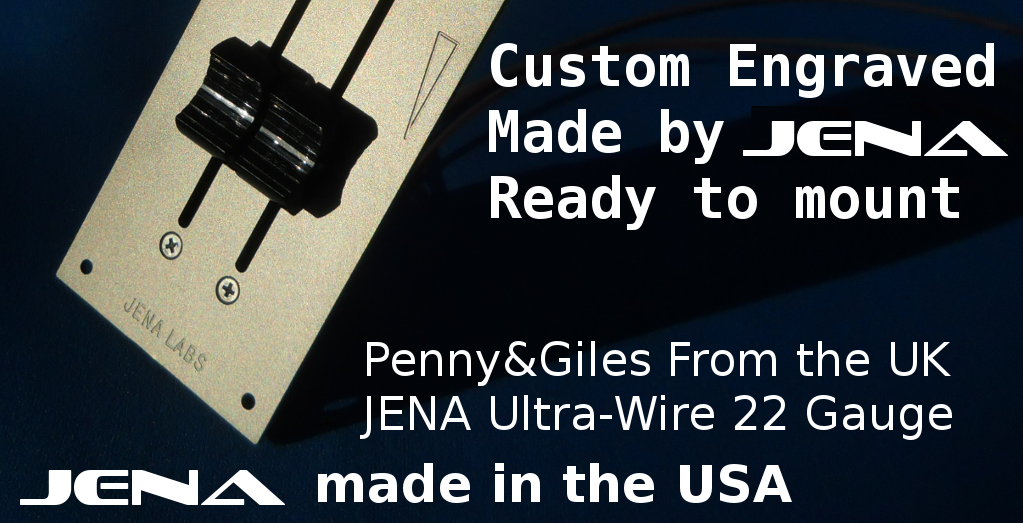 .
.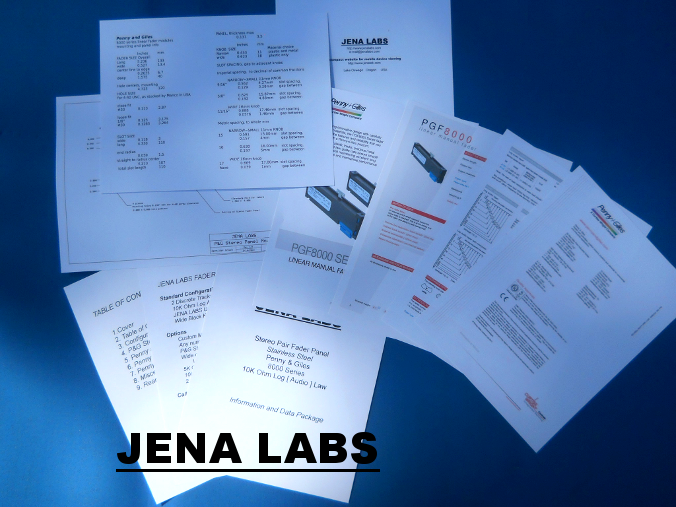 .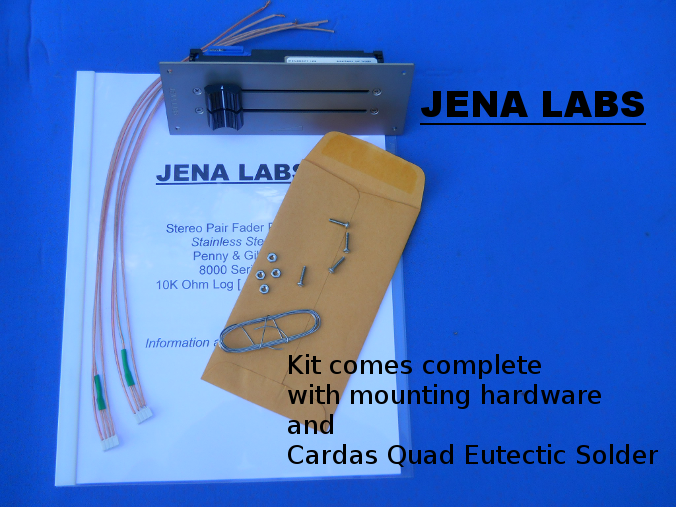 ..
NEW PENNY AND GILES STEREO FADERS
No longer is it necessary for the DIY audio enthusiast to settle for used and possibly worn-out Penny & Giles faders for their audio project. JENA LABS now offers these superlative Penny & Giles PGF8000 series volume controls in a dual mono / stereo set, complete with a stainless steel faceplate. Connection to circuitry is via a 100% custom made harness, built in-house at JENA LABS from our legendary 22G Ultra-Wire and the same connectors used by P&G in their own facility. At 14 inches of length, almost any application can be accommodated. Of course, you can trim the connections shorter to suit your project installation. Each of the 2 conductive plastic faders is the industry standard 10K ohm impedance, in the proper logarithmic audio taper. Mounting is easy...the machining of the long slotted fader actuator holes and precision located countersunk mounting holes is already done. All that is required is a large hole in your project chassis, and the available surface area to mount the custom stainless steel panel. Complete layout drawings are included with the fader set to guide your installation. The fader knobs are the Penny & Giles 'wide' knob, in black. The wider knob allows a single fingertip to easily guide both channels at once for overall volume control, and yet maintains the option of independent operation for precision balance control. Also included are the Penny & Giles documentation sheets for the faders.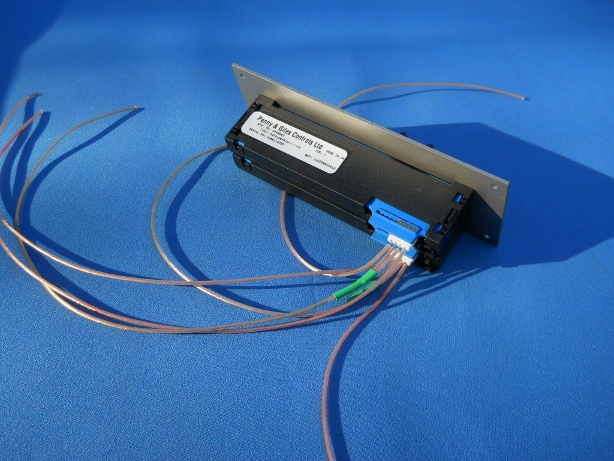 What you get in this kit:
2] Penny & Giles faders -
PGF8000 series
, 10K ohm rated, audio log taper.
2] Custom made wire harnesses featuring JENA LABS UltraWire in 22Gauge.
1] Custom made Stainless Steel mounting panel.
4] Stainless Steel mounting screws to install the faders on the panel.
1] information packet with installation drawings and data sheets.

Price is $200.00 plus 10.00 Shipping (introductory price)



.

Website initialized on Hevanet V - XXVIII - MCMXCVIII
Copyright 2009 Jennifer Crock and Michael Crock, JENA Technologies LLC ©





In Portland Oregon.