Above left: One of the first things we did was to paint the back of the car black above the exhaust in order to better outline its inherent style.
This picture is was taken during the summer of 2012.
Michael and Jennifer's Corvette:
1998 Coupe in Sebring Silver with all black interior trim
345.69ci 345hp, 4 speed automatic, Limited Slip differential, Silver painted alloy wheels
This car was built with the following features and options .....
Performance Axle Ratio 3.15
Memory Package
Sport Seats, with Power Passenger Seat
Dual Zone Air Conditioning / Heating
Fog Lamps
Bose AM/FM, Cassette, remote 12 disk CD and 6 driver speaker system,
Windshield Antenna
Heated Sport Mirrors
Luggage Shade and Parcel Net
The following "mods' are featured:
Lowered to limit of stock adjustments
Lloyds Mats with Corvette Logo
MOMO steering wheel
Speedline of Italy 2311R, 3 piece modular wheels, custom black centers
9.5 x 17 front, 9.5 x 18 rear
B.F.Goodrich G-Force KD tires
Front P255/40ZR17, Rear P275/40ZR18
T-84 series Eurospec headlights with 55w/100ww H4 Halogen bulbs
Bilstein Sport shocks
ZO6 anti-roll [sway] bars
ZO6 front and rear springs
ZO6 Titanium exhaust system
Haltech Stinger air intake system
LS-1 Edit tune
Improve mixture and advance curves
shift points raised overall, and at red-line when throttle WOT
Lower rear fascia, satin black
Custom fitted Sheepskin seat covers in Dark Silver
Mobil One synthetic oil, 15-50wt.
Future mods planned:
Custom built anti-roll bars
L-G long tube headers, Hi Flow cats, X-Pipe
High current wiring and relays for the headlights
100w/130w H4 Halogen bulbs
Brass headlight motor gears - partially completed July 09
Replace factory 'fog' lamps with Cibie lamps
Welded in 4 point roll bar
Schroth Profi-3, 6 point harness
Below: Early picture that is pretty much stock condition.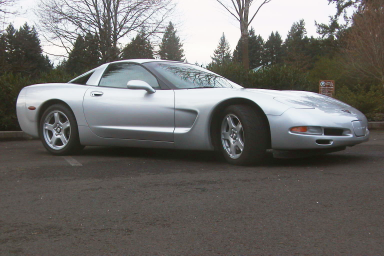 Below is our unusual modification...Very few street C5 Corvettes in the US have Momo steering wheels.
.
Jennifer executed the installation with precision and attention to detail.
.
.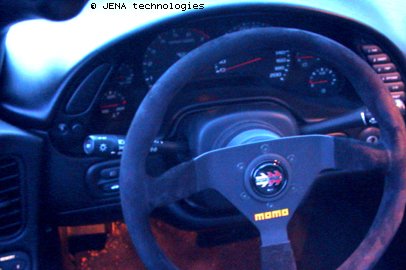 .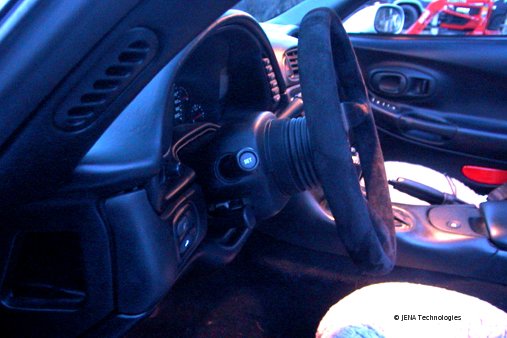 The Momo wheel has a very nice feel to it. The wheel is wrapped in a comfortable suede like material that enhances the ability to grip the wheel. The smaller outer diameter provides a larger angular input to the steering with the same arm motion, thus decreasing steering response time. The sense of 'control' of the car is greatly enhanced in comparison to the OEM steering wheel.
Here is a side view...
.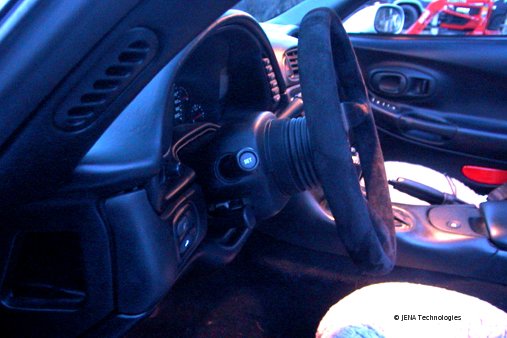 .
We have modified the cooling system a little with a Ron Davis radiator.
Very Cool...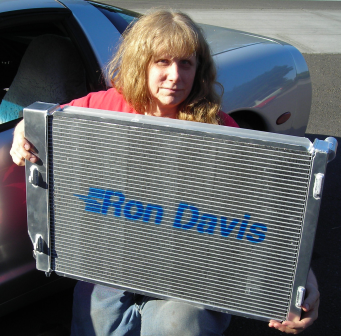 .

And it is wise to use a set of wheels and tires good for the season of use, for safety and performance, wet or dry.
Winter and Summer use.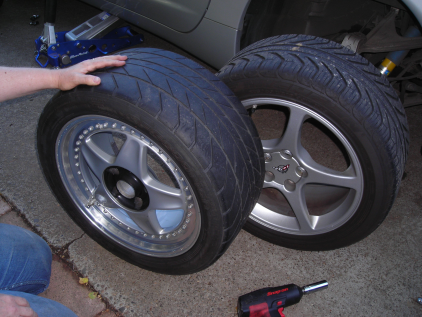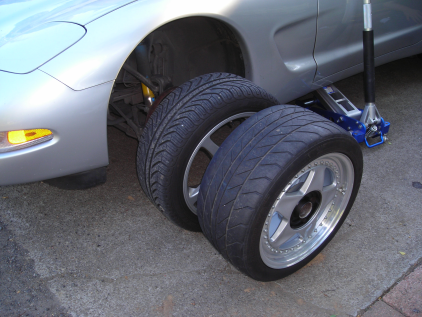 .

Speedline of Italy 2311R, 3 piece modular wheels, custom black centers
9.5 x 17 front, 9.5 x 18 rear
Speedline of Italy Wheels, Yes these winter Corvette wheels ( behind Summer Wheels) were also made by Speedline, somewhat rare.


A few links.

Here is a link to the best Portland, Oregon Gas prices.
This site was produced with aptosid Linux in 2013 (advanced rolling release based on unstable branch of Debian)
and maintained with Linux Mint 18.3 - KDE Plasma 5.9 on AMD 64 bit native AMD-64
Individual Member of
the Linux Foundation
:
The Linux Kernel today, is now the dominant OS on Planet Earth.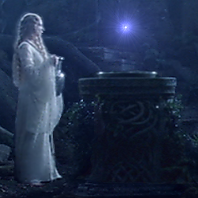 Web site creation tools and host:
.

Made with BlueGriffon 1.7.2 (commercial version for Debian Linux )



Portland Oregon.

Firefox Quantum 58 (64bit) on Linux Mint 18.3 (Firefox for Linux Mint 1.0 )

.
.