(.


  ....
 


  Updated: Feb.
18
th
.
2020

        The Matrix of our AC Conditioners.
        Two notes of interest no more applique name Plates - only Laser engraving.        
And No More Dealers and super high prices because of their profits
... Gone
             - see the old price on top and the new price with PayPal Link         
These are the AC Power conditioners we make and this matrix is designed to help explain and show what is available
.
The Matrix matrix is set up to see the actual pages on each of these designs - the pictures are hot linked.





<<

picture, soon shows Laser Etched top

 

Model One.4 - LE



 - Seoprene®

14 Gauge currently only

-
Same Filter as below but made with a great rubber cord instead of the hand made 916 style

$

1600.00



$1000.00



<< new picture soon, shows Laser etched top

The

Original

Power conditioner in a power cord

.
This product was the first in the world of its type.
Other clones of it... and some have tried... do not have the advantage of being designed... they imitate, and by most reports... poorly.

This version is the last word in what is practical and achievable in its size and price point and we have brought it up to use the same filter capacitors of all our newer designs

$

2000.00



$1400.00




<< new picture soon, shows Laser etched top
Four features distinguish this product from the Model One:


Dual Breaker - balanced power capable.
World Standards for all countries, any voltage or polarity
BIFROST  protection means selectable voltage.
Increased filtering incorporated.
Cardas NEMA and Cardas IEC

$2500.00

$1800.00


Elite

Series


Award winning power conditioner with:


 Unique Ground Lift on one special Isolated ground duplex - selectable to be in or out of ground path.

Stand alone direct to USA wall outlets - NEMA Duplex

                          OR


Tethers to JENA power conditioners for superlative performance giving unique ground lift features.

Indicator lights for status of ground lift
Two independent circuits for AC power 
Bamboo Case  


$2900.00
              See Web Page for price Matrix
$2300.00




<< new picture soon, shows Laser etched top




 

Award winning power conditioner uses the same




Main board and circuit breaker as the power conditioners below

$

5000.00



$3000.00




  
   
         e-mail@jenalabs.com
      or
         mail@jenatek.com


$6500.00

$5000.00 Deluxe vers.
 Royal Cords
$4500.00 Standard vers:


Seoprene® (Mil Spec)*

rubber power cords



Older Variations


 Power Cord - 1116 Royal - Power-Con 32 input and (Cardas NEMA as standard
 
NEMA Hubbell/ JENA high Current out or PowerCon 20A out


Options:
PowerCon 20A out
NEMA Hubbell

Stain Options available - including Black India Ink

- 1116 Royal -

Power-Con 32 input standard

/ option NEMA

The finest Power conditioner we make.

$20,000.00

$14000.00


We at

realize that our products are very desirable...
and we do take trade-ins.
What we do with them is re-manufacture the Old (mostly Model Ones of any age into fully current Model One .4's
by replacing the entire internal circuit board with a new designed board for this purpose - it is the same one we use in the newly manufactured
Model Ones... Model ones last many decades - but they are very rare in the open market because they work... the older design was wonderful, these are better.
    So with that understanding... we offer, as we get them... Re-manufactured Model Ones into Model One .4's.
...
just no options on cord lengths as these are re-manufactures of already used units.
 click on the picture below to go to the page were they are offered.


           >>Re-Manufactured<<
       >>Older Model Ones.xx <<
        to become

new

-

Model One .4




Absolutely new board and newly made - not a rebuild.

The input and output cords are as they are.

certified and fully checked out,

but Original.

            

check for availability



$

1200.00



 $900.00 for the

916 Model One

when available,
   Color variations do exist in these hand woven power cords.


$

900.00



$700.00 for the

Easy One

versions... when available
...(

Seoprene®

rubber cord)

  No choice on color of cord or length as they are as they are.

e-mail to

check on availability

... <mail@jenatek.com>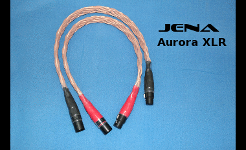 Website initialized on Hevanet   V - XXVIII - MCMXCVIII
Copyright 2018 Jennifer Crock and Michael Crock, JENA Technologies LLC ©
 


In Portland Oregon.