Updated Jan.

26

th - 2019

   

PAGE IN REBUILD STATE NOW - more to come soon!!        



  All about the

AC Power conditioners.   Designed and made in the USA with precision and durability built in by design.
 
These premium AC power conditioners do more than provide superior AC power conditioning via power line noise reduction.
  They provide AC Power line protection from voltage surges and very fast acting lightning protection as well.
  No shortcuts in the design of any, towards the goal of the best for a given purpose.
  All are evolved in there designs via
real world
use over many years of collective use in all countries.

  The

Elite series includes the entire Sequoia Family and the Model Three, is ultimately designed around a single main driver board that is common to all of those designs.
    - to facilitate
delivery of smoothed pure AC power with the absolute protection we are famous for
            ... to make your music, video, and any other use that will benefit from clean AC power, perform
at their maximum potential.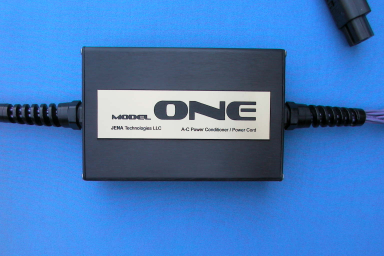 .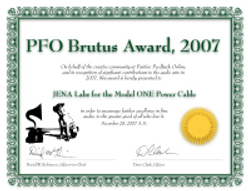 .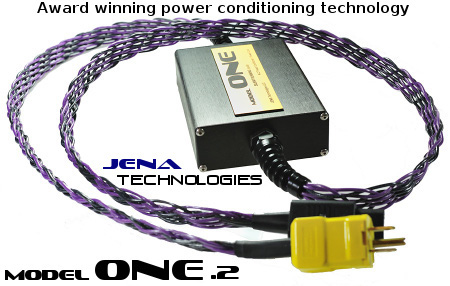 We suspect it is several hundred and most are still in service.
     Or we have already took them in on upgrades or newer designs.
Many variations exist... Dual Outs versions, specific to needs were made and in the case of Boulder Amps we made versions specifically for the purpose.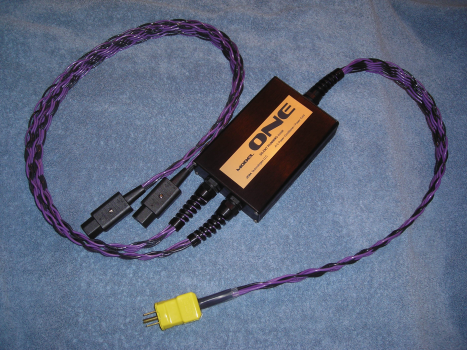 .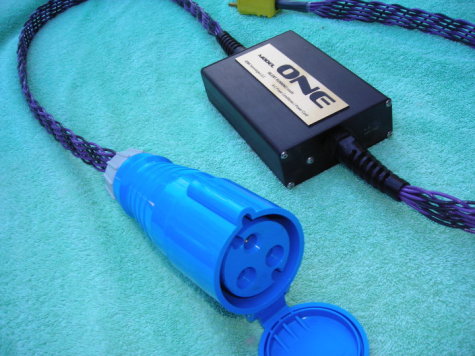 .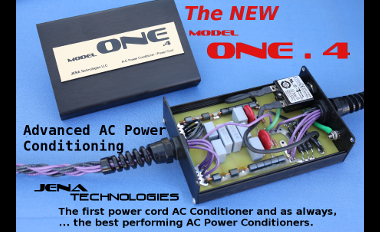 last series of these made and current today.
  Some designed for specific applications like Boulder Amps.  And we have built Model Two versions for this as well...                    

This is a good time to note: all of our AC products as completed products have an unlimited life expectancy - many decades...
...
exceptions are

the sacrificial

components destroyed by doing what they must do. MOSORB and Varistors, Gas tube Arrestors are designed to take a hit Electrically. 
  but anything we ever make,
we will dispose of.. or recycle as un-restorable,
if it is true.  Just send it to us.    
If no longer desired (
LOL
) you may send us any non wanted AC Power Conditioner we made and we will recycle it... no waste ever. None, made to last a lifetime.
     And it is to be said, in the interest of our customers,
we will have a reconditioned and back into the market page of used gear or trade-ins once checked upgrade or whatever it takes for sale we will note what we did to it as well.
soon to show!

The Model Two
is the evolution of the Model One
with a Feature it shares with the

Elite Series. The BIFROST and related circuits.
     It finds its position in the catalog of our products being the bridge between the two series - more than a Model One in several ways including the idea of the Dual Breaker making it fit

any countries AC power grid

, a thermal type, to fully eliminate a fuse on both legs of the power-conditioner AC lines which the Model One can not support due to size limitations. Plus, it has an important place in the lineup as a

world standard version of the Model One type

with improvements in the field replaceable and voltage selectable BIFROST.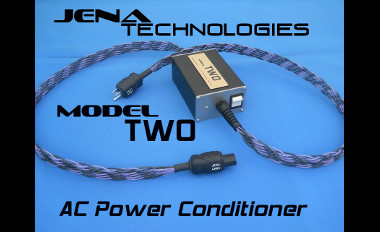 also Stainless End plates and Cardas Plugs, it is a step up in build.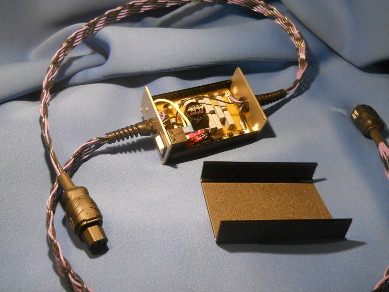 inside the Model Two. 

Although it is not a part of the

Elite Series

by the specific qualifier of

A Sequoia Board

... it is none the less a serious Power Conditioner...
and does have a connection with it via the BIFROST circuit protection prototype, case materials, cordage with Cardas plugs and steel end plates...
.... with the first product of that does start the Series, the

Elite Model 3

.





The Model 3 first in the elite series is made with the full on Sequoia Board.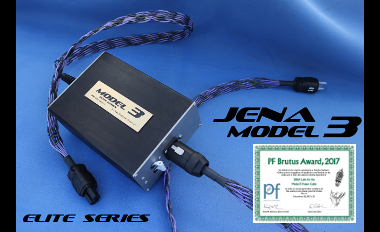 .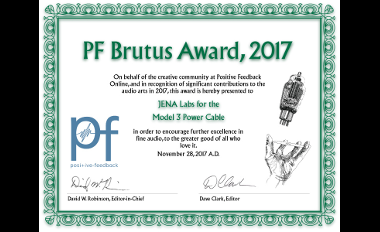 .
It has a Dual hydraulic-magnetic circuit breaker and Power-On indicator LED with power regulator for both 120 or 230 AC-V use - Power-con 32 amp input and eithor dedicated output powercord for single application use... or A power-con 20 amp which can provide selectable use output lenghts or even the new Twig drop box power filter which gives even more performance, similar to the Sapling... Very inventive we are.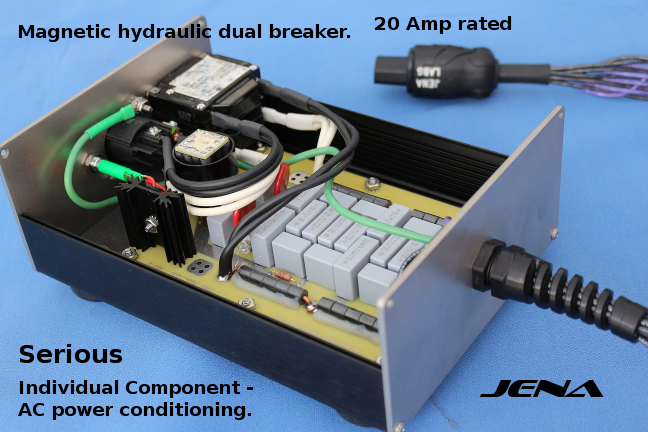 .





Direct Sequoia Histories and a tie to the past as well is found in the Silver, Gold and Platinum Power conditioner which is no longer made and the Washing Machines 3.1 and 6.1 which in fact

all predate even the Model One

.

~!! more soon - work in progress~!!!

 

The Washing Machine 3.1 and 6.1

in various case colors were an armature designs that included in the development phase The Platinum* has been superseded by the Sequoia Series. The last step in its evolution was the development of a planed idea of a MOSORB device we were inventing. The BIFROST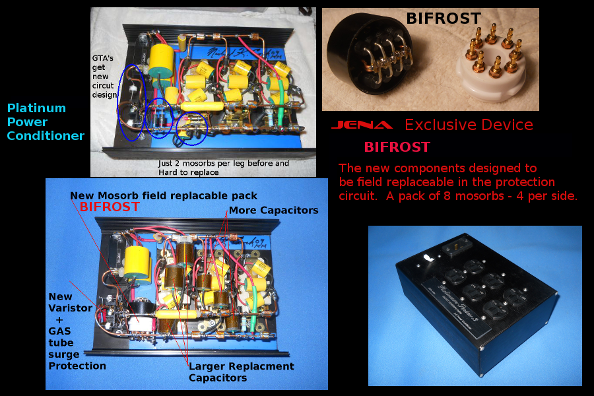 Inside a Platinum.    
NEW - 
PowerCon AC output versions are in production now. The Sequoia-Seedling is dedicated as all Power-con only.
         
has just announced the additional option of Neutrik© PowerCon version of the Sequoia Sapling.

           

Why the name? 

The Giant Sequoia is a tree, the greatest tree in existence.
            With no known competitors in its space, very tough, resilient to all environmental adverse conditions.
            Its environment is harsh, yet it persists and thrives.  Its Ever lasting, Ever Green in its lushness and purity of purpose. 
            Our Sequoia Series is an honoring of what is in nature, just the most magnificent tree in the world.

            The sapling of a sequoia is a direct lineage of its propagation.  
            These AC Power Conditioners contain the essence of our Sequoia, yet grows in its own soil.

        The Model Two is the lineage inheritor of what the Model One did and so much more...
            ... as it has more in Common with the Sequoia series than the Older Model Ones (Any Version)
           yet it is packaged in the same format as a Model One just a little taller and a full double breaker instead of any fuse.

        The

NEW Model 3

as below shows our latest design:

       

            The

new... Model 3

The best individual component AC power conditioner in the world.

This is the future of our AC power Products:

Highest Protection from over-volt conditions with our BIFROST circuits.

Best Lightning protection - The electrically silent Gas tube arrestors and Metal Oxide Varistors to take the shock progressively.

Fully regulated LED power on indication pilot light designed for either 130 V. or 230 V. AC  - Sequoia and Sapling versions.


Vishay Capacitors - global compliant and certified.

Star Grounding designs.

        The Sequoia-Sapling Power conditioner... Current model Shown here:

.
.

It did not come out of thin air... all of our products come from an evolutionary development of the experience of the past needs.

.
   

    Above: PowerCon version. with 32 amp rated input.

 AS A PROTOTYPE SHOWN HERE, below:.

. the prototypeSequoia-Sapling

It had Fully regulated led power lights in two locations front and back. However was a hot leg only circuit breaker (USA)
Rating of its power handling was determined by the 15 Amp Circuit Breaker, not as a limitation of the circuit components, they were rated to over 20 Amps. Its development came about as the outgrowth of our preexisting Sequoia AC Power Conditioner, however with a need to use it in a portable way, relative to the furniture aspect of the Sequoia...

    This prototypes was originally built by Michael Crock as a computer protection system and power distribution box to eliminate dissimilar equipment audio hum... And yes just because it is what we do... it was to give smooth AC power through its heavy filter abilities, to eliminate the harsh hashy world of nasty AC Power and since it was downstream from the nasty saw tooth waveform of a UPS battery backup system...  The computer system never looked better or sounded better.. and the video output of the computer was outstanding... 
 
Note: (Computers are always changing power loads which is why they have powerful power supply's to take the loads and fluctuations.
    ( Our workstations. )
I knew that was what I was looking for.

   Word and reputation got out... with a little push.  We were not asleep. Requests came in...

However after making 3 by demand, as word got around... and selling them all fast.... the future was made obvious... make it the way of the future... as it was also the finest music, video and audio power conditioner extant... next to the Sequoia itself.
Where there is a need 
will find a way and it will be the best...

.

Yes this is a very expensive piece of gear to produce... and yes it is the best money can buy... Performance unequaled.

.
The Sequoia prototype - yes everything is prototyped - for a customer in Barcelona, Spain.
Final version now in our inventory of designs we make as shown below:

.
Nothing competes with us...


PAGE IN Development Jan 26th 2019............





        mail@jenatek.com - Mike

        e-mail@jenalabs.com - Jennifer
 



                                      
Website initializedon Hevanet  May 28 1998
Copyright ©2015 Jennifer Crock and Michael Crock, JENA Technologies LLC ©